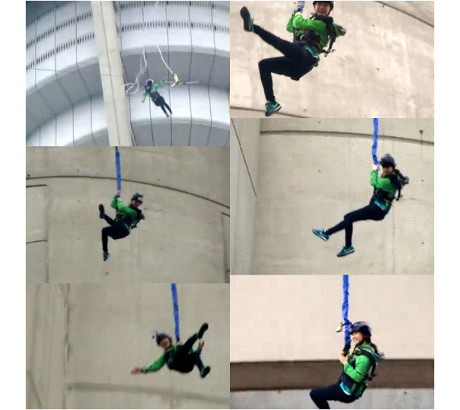 W-News
|
Song Ji Hyo Jump From 233 Meter Building
| Actress Song Ji Hyo has been known for more than the courage of a man. He even did not hesitate to jump from the 233 meter tall building in Macau.
Ji Hyo jumping with bungee jumping. Looks like bungee jumping was part of the mission of
'Running Man'
is currently filming in Macau and Hanoi.
Despite jumping from great heights, Ji Hyo invisible fear. When sliding down he held both hands up in the air. But when lowered further down, Ji Hyo appears frightened and began to cling.
Despite this, her face still smiling. He tried to twist his body to the front and even constantly waving to fans shouting her name at the bottom.
Now the members of
'Running Man'
has returned to Korea. They spent two days filming in Hanoi, Vietnam.