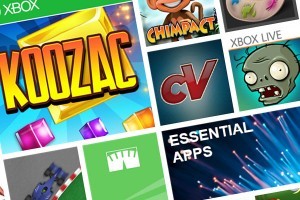 W-News
|
Windows Phone 8 Is Supported 130 Thousand Applications
| Although not as much as a collection of application Android Market and the App Store, Windows Marketplace achievement has now inhabited by 130 thousand applications worth appreciated. Given the relatively recent presence.
Even the large number of applications are present to support Windows Phone 8 is a success beyond the BlackBerry World which is still inhabited by about 90 thousand applications.
In addition to achieving the Windows Marketplace, according to a report delivered by Microsoft through its official blog also explains that his services had increased to 91% the percentage of the download.
Where 75% of which is dominated by a paid application. In addition, the number of applications that are downloaded per user has continued to increase up to 55%.
This increase is believed to be heavily influenced by sales of smart phones based on Windows Phone since the end of last year to date which is claimed to increase fourfold.
Quoted from Digitaltrends, Thursday (28/02/2013), since the launch of Windows Phone 8 in October last year, Microsoft has set up at least 15 thousand applications on the Windows Market Place.
And from then until now has more than 500 thousand Windows Phone 8 SDK has been downloaded by developers, which means that the application will be present in the Windows Market will continue to grow in the future.