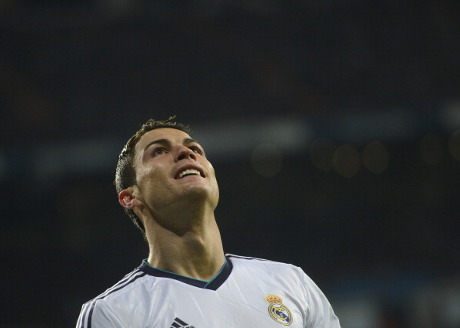 W-News
|
MU Need Two Or Three Players To Keep Ronaldo
| Cristiano Ronaldo will be the main threat to Manchester United at home to Real Madrid visit. According to Michael Carrick, Manchester United will need at least two players to dampen CR7.
After joining Madrid, Ronaldo productivity is
"crazy"
. Portugal international was even more prolific every season scoring 60 goals - the highest of his career - in the season 2011/2012.
While in the Champions League this season, Ronaldo also included the steepest. Note the current six-goal makes him topping the scoring charts while, alongside Galatasaray striker Burak Yilmaz.
Kubu 'Red Devils' really understand the potential that will be created when the former star was met at the Santiago Bernabeu, We (14/02/2013) pm dawn later.
"Everyone here has good memories with Cristiano. What he did in Madrid was exceptional and this time he would stop,"
said Carrick told The Sun.
"Frankly, I think we'll need two or maybe three players to keep him, he is very good for Madrid."
Once selected as the 2008 world best player, Ronaldo until now under the shadow of Barcelona striker Lionel Messi.
"He was truly sensational, scoring many gl very quickly - it was amazing,"
added the midfielder this MU.
"For Messi, he may not get credit or credit worthy because he's got someone else has won everything there is to win. But it should not erase what he accomplished in Madrid. He is a special player,"
said Carrick.