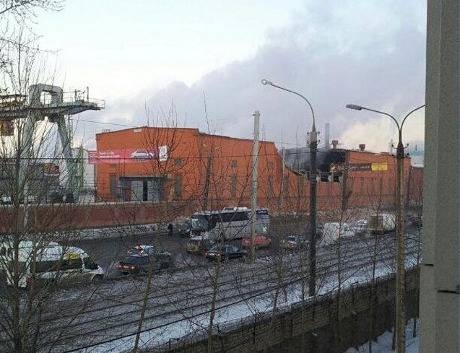 W-News
|
More Than 250 People Injured Due Meteor Showers In Russia
| Meteor shower that hit Russian regions, especially in the Urals mountains, it takes a lot of injuries. To date, reported more than 250 people were injured in the incident. In fact, about three of whom are in critical condition.
"More than 250 people were injured, three of them seriously injured,"
the Russian Foreign Ministry statement as reported by AFP on Friday (02/15/2013).
Of these, there are no reports of injuries due to exposure to direct meteorite fragments. Most of the victims suffered injuries from flying glass or debris hit the building.
Reportedly, there are about 6 cities damaged by this meteor shower. The areas most severely affected by the meteor shower is the Chelyabinsk region.
Phone lines and cell phone signals in a number of Chelyabinsk region interrupted by the incident. Reportedly, the trigger for a meteorite that fell to earth on a local telecommunications antennas.
Lots of windows, either in the office or in a residential meteor shattered by an explosion in the air. While a factory in the area most severely damaged by the meteorite hit. The roof of the factory building collapsed and several walls collapsed.
"At approximately 9:20 pm local time, an object observed in the sky Chelyabinsk glide through the air at high speed and leaving behind smoke-shaped tail. Within 2 minutes the voice was heard two explosions,"
said Office of Emergency local officials, Yuri Burenko.
"These vibrations solve a number of Chelyabinsk windows and caused damage in several cities in the region,"
he added.