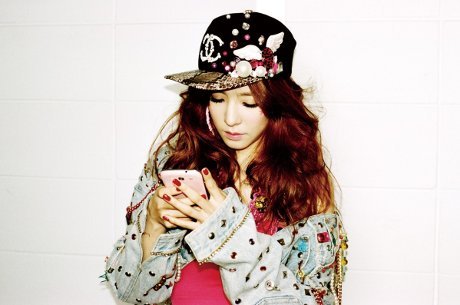 W-News
|
Tiffany 'SNSD' Buy Pink Cars Like Paris Hilton
| Paris Hilton had her Bentley showed off the pink. Personnel SNSD Tiffany also appeared to have the same car.
Tiffany asked about what he had just purchased in
'Strong Heart'
overnight. Boom interrupted by answering that belongs Tiffany is the only one in Korea.
"I bought a car. Yeah, but not the only one in Korea. But it was special, the color pink,"
said Tiffany reported by Soompi, Wednesday (06/02/2013).
Mentioned about whether the same car as yours Paris Hilton, Tiffany answered only by its color the same. Tiffany owned car cheaper than the Bentley Paris for $ 400 thousand, or approximately USD 3.8 billion.
"Yes, (the same), but the price minus a few zeros. Compact car I just bought. Believers me a lot of money. But not too much,"
he concluded.