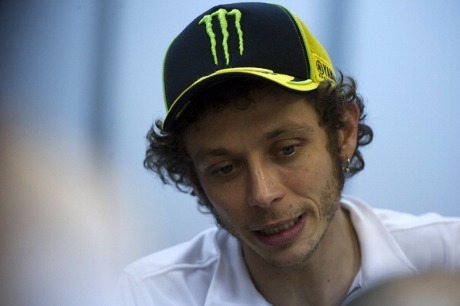 W-News
|
Waiting For Results Of 'Change' Rossi
| After two seasons of
"sink"
, Valentino Rossi will now try to show off again. Would not be easy because he claimed must re-adaptation, especially in the style of driving.
Two seasons at Ducati is really not impressive prior to Rossi. Now he is back to Yamaha and admitted quite optimistic with the test results so far although there are still big questions about its ability to compete with Jorge Lorenzo and Dani Pedrosa in the 2013 season.
"After two bad seasons I'm pretty sure that I have not forgotten how to drive a motorcycle. Duamusim But in the drive way is so changed, especially in the aspects of electronics and tires,"
said Rossi in the Crash.
"How to drive a top racer - (Casey) Stoner, Pedrosa and Lorenzo - very different to 2008 and 2009 (when the last time Rossi won his world title.) So I had a lot of change and I do not know what I'm capable of."
"But after the first test, I feel very confident because the M1 if I try to modify something, it worked - with style berkendaraku. Unfortunately, in the last two years, not so,"
he said.
Talking further with period-era at Ducati, Rossi was reluctant to accuse anyone although so far only in the team he finished the season without a win.
"I did not go to the Ducati because I'm sure the problem is not there in my bike. That is the main reason."
"I've won every challenge in my career except with Ducati. Regardless, if I continue with Yamaha (in 2011) then I will feel more tired now."
"After the last two seasons, I feel younger and more motivated,"
said 34-year-old rider.