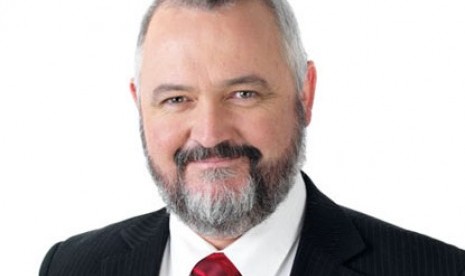 W-News
|
These Politicians Call Islam Is "Religion of the Stone Age"
| A New Zealand politician, Richard Prosser, called Islam a
"religion of the stone age"
, and young Muslims are terrorists and a threat to be banned from boarding a plane.
New Zealand Prime Minister John Key on Tuesday condemned Prosser, saying that the speech was
"disgusting."
Richard Prosser, a member of the party
"New Zealand First". He also blamed the terrorist ebagian is "a group of angry young Muslims hate the West."
"If you are young males, aged between 19 and 35 years old, a Muslim, or a Muslim look like, or come from a Muslim country, then you will not be allowed to travel by plane flight Western countries,"
he writes .
"I will not allow the rights and freedoms of my girls, as well as all citizens of New Zealand and other Western countries, demeaned by the woman-hater who live in the new age of 'Wogistan',"
he said.
Prime Minister Key said the comments Prosser very
"disgusting"
. Meanwhile, the leader of New Zealand First party right-wing, Winston Peters, Prosser argues against the idea as too extreme and unbalanced.
"Comments Prosser is an extremist view on the issue of extreme, but you can not fit everyone into the same boat,"
he said.
"What is missing in Prosser's comments are sort of saying, 'I'm not talking in the context of a group of men, the majority of Muslims are peace-loving and law-abiding,'"
Peters said.
Peters did not elaborate whether Prosser will face punishment from the party.
Meanwhile Key said Prosser, who had previously been urged that the veil is forbidden, have intentionally offensive to Muslims in writing in the conservative magazine "Investigate".
"The article was very stupid and he should think of his opinions carefully. Article clearly reflects the attitude of New Zealand First party against the other New Zealand,"
he told reporters.
The former politician from the Labour Party, Kelvin Davis, writing Prosser responded to paraphrase a quote from Mark Twain.
He wrote on Twitter,
"Better to remain silent and let everyone think you're an idiot, than to open your mouth and confirm the claim."