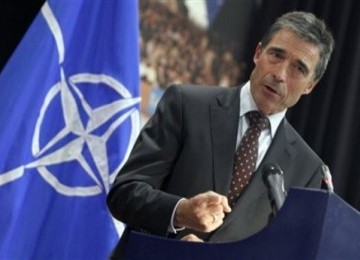 Daily Todays Zaman, Turkey reported, Rasmussen said that NATO's priority is to ensure the security of its member countries.
"The only events that will make the NATO action against Syria is an attack on Turkey. Syrian government know that they should not think to attack Turkey. I can assure you that we are ready to do everything necessary to provide effective defense and protection of Turkey, "he added.
However, Rasmussen stressed military intervention in Syria would not be a solution to the conflict in that country. He added that such an act will only worsen the situation.
"The reason for the existence of NATO is not to resolve all international conflicts in every region of the world. Alliances can not act as the world police. We can not go from one country to another to resolve any disputes," said Rasmussen.
"A job like that is impossible to do. Essence of NATO is for defense, that we are here to defend the territory of member states," he added.
NATO in January has deployed Patriot missiles in the Turkish border with Syria. Rasmussen himself referred to the system as an effective prevention tool to curb unrest along the border.