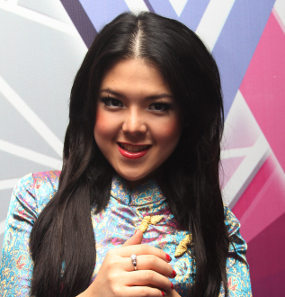 W-News
|
Lunar Blessing for Tina Toon
| Tina Toon to be one of the celebrities who celebrate the Lunar New Year. Tina also claimed to have received a lot of blessings to welcome the Lunar New Year this year.
''Lunar time is exciting and incredible blessing yes. Blessing incredible year and hope this year even better, "
said Tina after filling music show' Strikes' on RCTI Studio, Kebon Jeruk, West Jakarta, Sunday (10/2 / 2013).
The former singer was admitted to not have a special tradition to welcome the Lunar New Year holiday. He only used it for-for angpao processions and gatherings.
Tina also not specialize day Lunar New Year as a holiday. In fact, even at night Lunar personnel girlband
'Tian With The Grils'
it still took the job.
"Incidentally, last night in Medan Imlekan out show tonight Lunar, early music shows the content immediately, later the same day a new family. Exciting Lunar night could entertain people. Nah what's also still able to also fit a family gathering that night,"
he said.