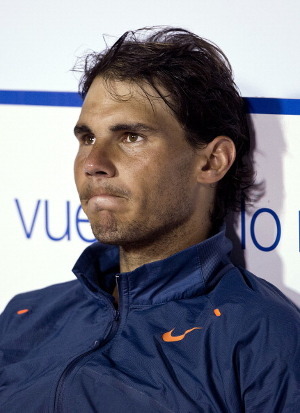 W-News
|
Nadal Positive Face This Season
| Rafael Nadal failed to win the VTR Open after ran aground in the final round. The Spaniard claimed the performance was not perfect but he is now ready to confront the rest of the season 2013.
Competed in VTR Open with clay surface - his specialty - Nadal had to settle for runner-up after losing to Horacio Zeballos in the final round in a three-set match 7-6 6-7 and 4-6.
This is the first tournament winning 11 grand slam titles since eliminated in the first round at Wimbledon last year and the long break with a knee injury.
"It's all very positive. Was true, I wanted to win in the final and it's true I did not play my best tennis this afternoon. There are many things I have not a perfect show,"
said Nadal, who quoted Yahoosports.
"I hope this will be the start of many tournaments and many good results for me."
After this tournament in Chile, Nadal will play the next match in Sao Paulo next week before competing in the Mexico Open on February 25.