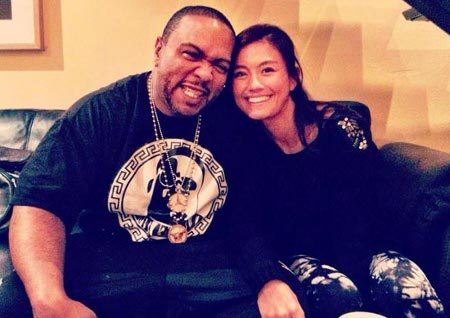 W-News
|
Agnes Monica Perform At Grammy Week
| Agnes Monica again shine in the international arena. Agnes has just appeared in the arena Grammy Week in Los Angeles, USA.
Grammy Week, an event to warm up for the main event's most prestigious music award Grammy Award on February 10, 2013. Various series of events held to welcome the annual grand event.
Agnes was performed with Timbaland. He brought his international debut song 'Show A Little Love'. He cried again, Justin Timberlake, Avici and several other world musicians are also in action on the same stage with Agnes.
Singer of 'Crazy Love' was showcased happiness through social networks Twitter. Fans Agnes was called his idol as the first Indonesian singer who performed at the event. Agnes was wearing a brown vest and jeans batik short.
"The Indonesian 1st ever! Agnes Monica for the GRAMMY Week. RT if you support! ❤ # # ShowALittleLove TimboAgnezMeechie cc: @ creativedisc," wrote Agnes account @ AgnesMonicaZone fans.
Timbaland himself also was twittering about his plans appeared with Agnes. 2nite @ agnezmo me & @ LOVEDEMETRIUS going to shut it down. # mPoweringAction with @ UNFoundation # timboagnezmeechie, "
wrote Timbaland.