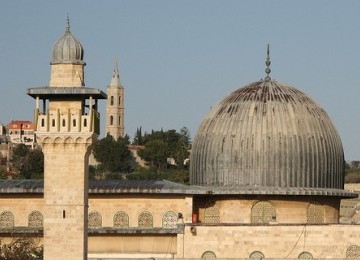 W-News
|
Israel Is Ready To Destroy Khatib Aqsa Mosque Houses
| Israel intends to destroy the al-Aqsa mosque preacher in Baitul Maqdis.
Alalam reported, Israel decided to demolish an apartment building in the eastern al-Sawanah in Baitul Maqdis. One of the houses in the apartment building is home Akramah Sheikh Sabri, prayer preacher of the Aqsa Mosque.
Akramah Sheikh Sabri said, The Zionist regime continues to roll out the propaganda and the expulsion of native judaisasi in Baitul Maqdis, to destroy Palestinian homes.
He added,
"Based on the statement of the Palestinian Information Center, Arabs and Muslims in Baitul Maqdis reached 36 percent and Israel tried to reduce it to 12 percent by 2020."
Khatib al-Aqsa Mosque demanding Arab countries and Muslims to support the citizens of the city of Baitul Maqdis in front of Israeli violations.