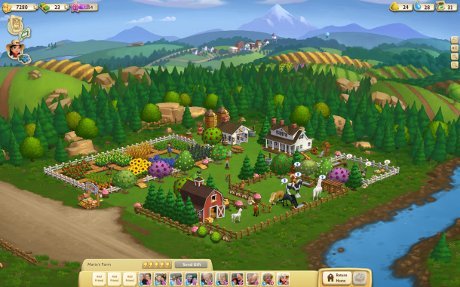 W-News |
X-Men Director Lift Farmville To Screen Television
| Who does not know FarmVille, popular game among Facebook users are able to make the players as addiction. Now fans of the game Farmville is not only able to see the game through Facebook.
Famous director Brett Ratner will bring Zynga games such claim to the television screen.
"Farmville is one of the most interesting names,"
said Ratner.
"I am excited to be developing a name (Farmville) to the loyal fans and also embracing new audiences,"
he added.
Farmville directors will present in the form of a television series. But until now, it is unclear which TV station will air it.
Brett Ratner is known as a powerful director who has been manning a number of hit television series such as Prison Break, and Rush Hour. In addition, Ratner also the person who directed the film X-Men: The Last Stand.
Quoted from Cnet, Sunday (02/10/2013), FarmVille, launched in 2009 it did not take long to carve a fantastic record. In its heyday, the game is played Zynga claim 32 million users each day. Naturally Ratner interested to sign him to a television screen.