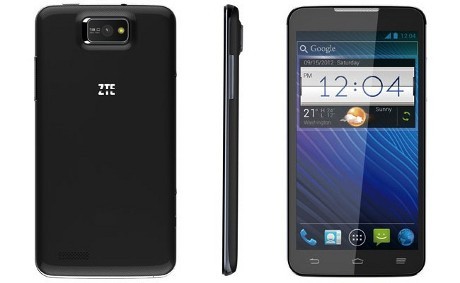 W-News
|
ZTE Choose Snapdragon More Than Exynos
| The processor latest smartphone made by Samsung Exynos Octa okay touted gahar with carrying 4 4 cores. But it does not necessarily make ZTE keen to embed it on their smartphone products.
"For Samsung, Exynos processor, we do not currently interested in using it on our smartphone products,"
said one of the ZTE officials on the sidelines of the event Mobile World Congress 2013.
Even supposedly, Samsung itself is still not satisfied with the Exynos Octa due to high power consumption required to operate.
As a result, Samsung is rumored to switch to Qualcomm processor on the Galaxy S IV later. However, a number of countries in Asia and Europe is rumored to be rationed Galaxy S IV who use Exynos processor Octa.
Moreover, easily found in cyberspace for a fantastic score that can achieved Qualcomm Snapdragon processor-powered S600 Krait 4 cores and Adreno 320 graphics processor is.
In the picture that contains the results of the Quadrant benchmark score app looks a smartphone is HTC One alleged a successful score surpasses the smartphone competitors by more than 2-fold.
Alleged Strong said this will be one of the considerations for selecting ZTE partnered with Qualcomm than Samsung.
"We've had a strong partnership with Qualcomm to develop chips and software business belongs to us,"
said ZTE officials were not named, as quoted from Vr-zone, Friday (03/01/2013).