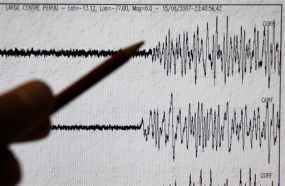 W-News
|
5.3 Magnitude Earthquake In Sibolga, North Sumatra
| Sumatra earthquake occurred again. 5.6 magnitude earthquake this morning rocked West Sumatra, now measuring 5.3 magnitude earthquake rocked the region Sibolga, North Sumatra.
According to information obtained from the official website BMKG, this earthquake occurred on Thursday (7/2) at 7:41 pm. The epicenter was at a depth of 84 km.
There is no potential for a tsunami warning due to this earthquake. There is no information on casualties and losses.