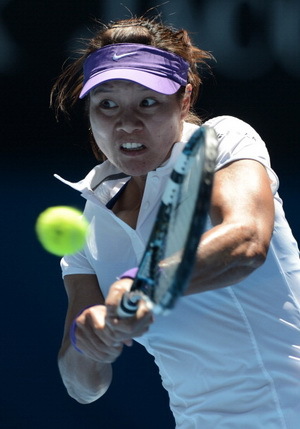 W-News
|
Beat Sharapova, Li Na into the Final
| Li Na managed to gain a foothold in the final round of the Australian Open Grand Slam. In the semifinals, Chinese player's second seed, Maria Sharapova.
Li performed very well since the beginning of the match on Rod Laver Arena, Thursday (01/24/2013) early morning hrs. He also won a convincing victory with a score of 6-2, 6-2 in 1 hour and 33 minutes.
In the first set, Li has looked dominant. The sixth seed immediately broke Sharapova in the first game. He then repeated the same in the fifth and seventh games. Li won 6-2.
Li apiknya continue the game in the second set. Through a very excellent ball placement, he is really difficult to make the Russian Sharapova and was not developing. Game finally over after the return ball into the net from Sharapova.
This is the third time Li through to the final Grand Slam and the second time at the Australian Open. He also qualified for the finals in 2011, but it was lost to Kim Clijsters.
In the final, Li will face Victoria Azarenka or Sloane Stephens.