Battlefield 4 will be released for multiple platforms, PC, Xbox 360, PS3 PS4 even that will soon be marketed. But EA refused to create a version of Nintendo Wii U due to various reasons.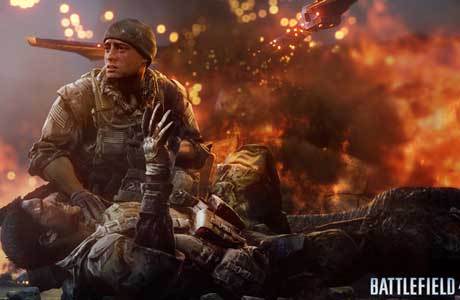 Wii U is actually the latest console made ​​by Nintendo who claimed to have a top-class specifications, so it promised to run beragai types heavyweight game with pretty good graphics quality.
Unfortunately, EA Dice considers the console still not qualified to run Battlefield 4 that using third generation Frostbite engine.
"Frostbite Engine does not have support for the Nintendo Wii U. We do not want to lower the quality just for the sake of lower specification machines,"
said Patrick Bach, Executive Producer for Battlefield 4.
Seen from the side of the specification on offer, the Nintendo Wii U is a bit behind compared to the Xbox 360 or PS3. Especially when compared with the next-generation consoles or the latest PC hardware.
But no denying that the Nintendo Wii U offers a unique game system, through a controller that resembles a tablet PC. But it was not enough to make EA Dice smitten.
"It's about where you focus, and a clear Wii U is not part of our focus right now,"
said Bach, as quoted from Eurogamer, Saturday (03/30/2013).