W-News
|
Who Dare To Challenge This 85 Old Woman ?!
| Old age was not deter this 85 year old grandmother to playing Grand Theft Auto (GTA) IV. Yes, the grandmother was a big fan of this brutal game rather like a teen-age children.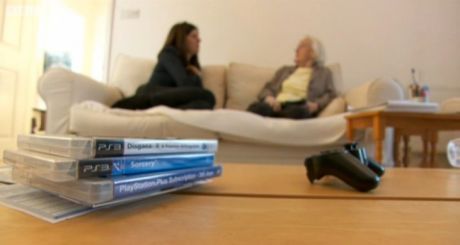 In an interview with the BBC, Hilda Knott -
the name of the grandmother
- admitted very pleased to play console games. The reason is simple, because the game can train the brain to keep it active.
"The game that made ​​me think of how to complete the level or the next level to be completed. Ranging from adventure or puzzle taught me when I was thinking how to do it,"
he said, as quoted from The Next Web, Wednesday (01/23/2013) .
He agreed, his favorite games like GTA IV could keep his mind remained active, especially in his old age was quite frail. Although not categorized as gamers, but he claimed to enjoy the moments while playing GTA IV on the PlayStation 3 with a 65-inch TVs hers.
who boldly opposed Grandma Knott?