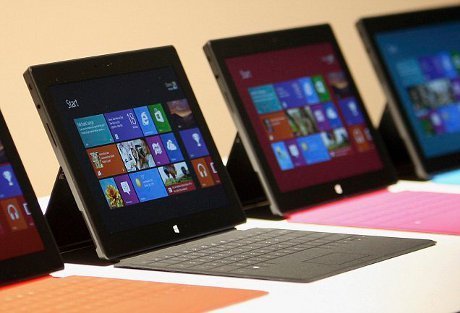 W-News
|
Tablet Surface Pro Microsoft Priced USD 899
| Although somewhat late, Microsoft finally sealed will start selling its flagship tablet PC, Surface Pro on February 9, 2013. The device is opened at a price of USD 899 or about USD 8.6 million (USD 1 = Rp 9600) for the 64 GB storage.
However, as reported by Business Insider, Wednesday (01/23/2013), for the early stages, the sales Surface Pro computer market is still limited in the United States and Canada.
Not to mention further where else the country will be visited by the tablet PC is equipped with a physical keyboard.
In the announcement it was also revealed that the beautiful cover that graced Surface Pro will not be free. Users must spend USD 120 to get a keyboard cover and $ 130 for a magnetic touch cover.
Surface Surface Pro is slightly different to the RT that was introduced in October 2012 ago. This device (Surface Pro-ed.) Weighs a little heavier and use Intel's chips and be able to run older Windows applications.
The specification carries the 10.6-inch HD display, Intel Core i5 processor reinforced, 4 GB RAM, and microSDXC slot up to 64 GB.
For models equipped with 128 GB storage, Surface Pro is sold at rate of $ 999. This model will also come with a stylus.