W-News
|
Ekaterina Makarova Will Face Maria Sharapova Back
| At the same stage, in the same tournament, Ekaterina Makarova will face Maria Sharapova back. The Russian seemed enthusiastic welcome duel with his compatriot.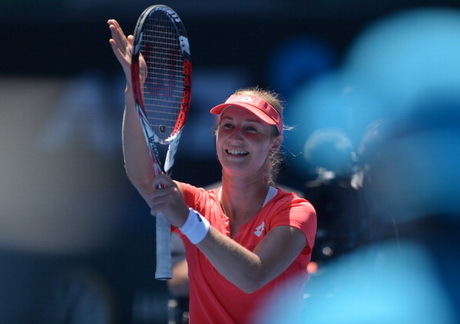 Last year, Makarova challenge Sharapova Grand Slam quarterfinal at the Australian Open. Sharapova, the eventual runner-up, as the winner in the match by a score of 6-2, 6-3.
The pair will meet again in this year's tournament quarterfinals. Makarova qualified after overthrowing Angelique Kerber, while Sharapova successfully passed Kirsten Flipkens.
On paper, Sharapova is much more favored in the match at Rod Laver Arena on Tuesday (01/22/2013). However, Makarova was determined to fight back and if you can beat the world number two's.
"I really want to deal with it,"
I Makarova was quoted by Reuters.
"Over the past year we met a lot, and I never beat him,"
he added.
"So, I really want to deal with it. He is in good form right now, in the form of games are okay. I hope to show a good game again,"
said the player who placed as the 19th seed.
On his way to the quarterfinals, Makarova had twice made ​​the surprise. Besides rid Kerber (fifth seed) in the fourth round, she defeated Marion Bartoli (11th seed) in the third round.