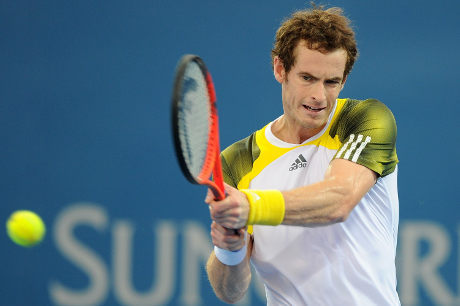 W-News
| Andy Murray stepped into the final of the Brisbane International and will challenge Grigor Dimitrov.
In the semi-final match held at the Queensland Tennis Centre on Saturday (05/01/2013) noon CST, Murray get a final ticket after his opponent, Kei Nishikori, back in the second set because of a left knee injury.
At that time, Murray was leading 2-0 and Murray won the first set 6-4 after being behind 1-4 first.
In the final match held on Sunday (6/1), Murray who became the top seed in the tournament will play Bulgaria, Dimitrov, who successfully stop fighting Cypriot Marcos Baghdatis 6-3 6-3 5-7 7-6 (7-5).
"I do not know if he would be nervous atu he will enjoy the duel later - we'll see tomorrow,"
said Murray, who beat Dimitrov in the first two meetings in Thailand Open 2011.
"Grigor has many variations of the game and he's got plenty of punch types. Him was one of the players who had a single-handed backhand, he's doing more slice,"
Murray completed as reported by the BBC.