W-News
|
Rossi Is Still Doubtful To Win The World Title
| Back to Yamaha Valentino Rossi is predicted to make a competitive return. But to be able to once again become world champion, The Doctor would be difficult to do so.
After two seasons with Ducati dark, starting this year, will return to defend Yamaha's Rossi. Behind the team ever gave him four world titles, Rossi's performance is believed to be much improved.
Although return rider will be respected, but Rossi predicted would not really be able to compete to be world champion. Many riders with younger age and have excellent capabilities will make it very difficult Rossi won his tenth world champion.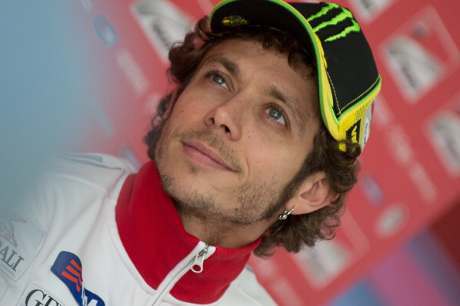 "I'm sure Rossi is not depleted as a rider, but I think it would be difficult for him to win the championship next season,"
said Giacomo Agostini.
Agostini is the owner of 10 world championship Grand Prix motorcycle racing. While Rossi so far has collected nine world titles in three different classes namely 125 cc, 250 cc and 500 cc / MotoGP.
"It's been two years since Rossi won his last race, and the last three years since he won the world title in 2009. Besides, he was too old. Age had a major influence - if not I will continue to race,"
continued Italian man aged 70 years as reported by Crash.