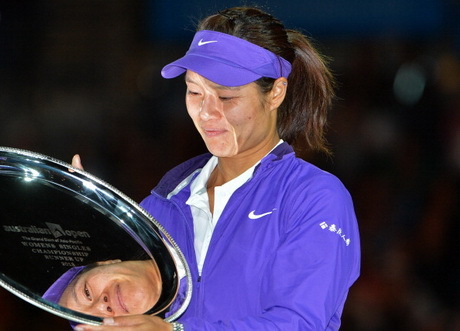 W-News
|
Twice Lost in Finals, Li Na Ready to Fight Again Next Year
| Two-time Australian Open title in sight Li Na and twice he have to let fall into the hands of others. However, Li did not give up and be ready to fight again next year.
Li first broke through the Australian Open final in 2011. That's the first time that Chinese tennis player to qualify for the top party a Grand Slam tournament.
But, in the Li just finished runner-up. He was subdued by the Belgian, Kim Clijsters, passing duel ended three sets 6-3, 3-6, 3-6.
Two years later, Li returned to the final. Having toppled Maria Sharapova in the semifinals, he had the opportunity to challenge the world number one at the same time defending champion Victoria Azarenka.
But, again, Li shunned the goddess Fortuna. Despite struggling mightily throughout the three sets, and even had an ankle injury two times in the middle of the game, the 30-year-old still can not stem Azarenka. She lost 6-4, 4-6, 3-6.
"I have to congratulate Victoria, a fantastic result within two years," said Li after the match, as quoted by Reuters.
"Thanks to my team. Two weeks ago, I really have to say that I hate my team because they kept pushing me," he continued.
"But I think it's not bad. So, I had to shut up and go on," said French Open champion of 2011.
Although age is not young anymore, Li hopes to be able to keep the champion at the Australian Open someday. He was determined to try his luck again next year.
"I know I'm not young anymore. I still have to say that I look forward to next year," he said.