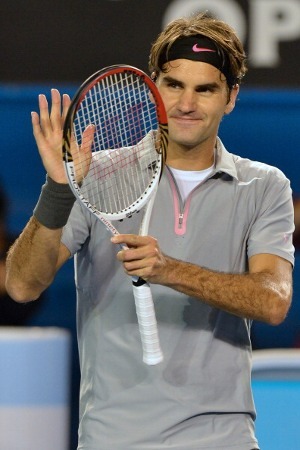 W-News
|
Federer And Tsonga In Quarterfinals
| Roger Federer will face Jo-Wilfried Tsonga in the quarterfinal round of the Australian Open. The Swiss had just won over Milos Raonic in straight sets 6-4, 7-6, and 6-2.
In a match that took place at Rod Laver Arena, Melbourne, on Monday (01/21/2013), Federer Raonic finished the fight in the duration of one hour 53 minutes.
In the first set to world number two won 6-4. While in the next set Federer forced his opponent who is a Canadian tennis player for a little more time to sweat out the set with a score of 7-6.
Federer secured their progress to the quarter-finals after finishing third set with a score of 6-2.
Tsonga will be the opponent that will be faced by Federer in the last eight. In an earlier match, world number eight occupants managed to beat Frenchman others, Richard Gasquet, in four sets 6-4, 3-6, 6-3, and 6-2.
Federer will face Tsonga knew then welcomed the game with enthusiasm.
"Jo-Wil is personal and fun with the incredible game. Blows outstanding and he has extraordinary character to match,"
said Federer at the BBC.
"Hopefully we'll play a good game, it will be interesting,"
he added.