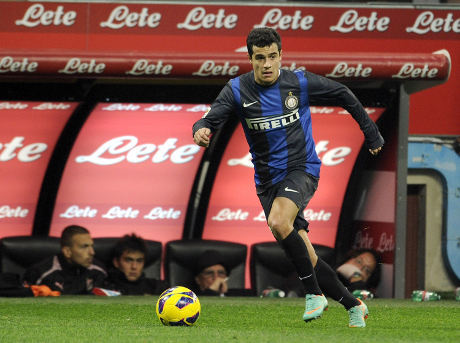 W-News
|
One More Step For Coutinho To Wear Liverpool Jersey
| Liverpool claimed to have gotten Coutinho from Inter Milan. Deal less than it was just a medical test, as well as the signature work permit Brazilian player.
Coutinho in a friendly last week diperbicangkan will follow Daniel Sturridge as new residents Anfield in the January transfer window. 20-year-old attacking midfielder was a target Wednesday, the Reds failed to bring Wesley Sneijder post.
After going through difficult talks with the management of Inter, Liverpool finally agreed to pay a nominal transfer worth 8.5 million pounds. Similarly, Britain's top media outlets such as proclaim the Guardian, the Telegraph, the BBC and the Liverpool Echo.
Coutinho himself rumored to be soon heading to Liverpool to undergo medical tests as well as signing a contract earlier this week. Estimated before the match counter Arsenal four days ahead, the player whose full name Philippe Coutinho also have got work permit to work in the Premier League.
Despite a 99 percent gain Coutinho, Liverpool not expected to stop spending players before the transfer window closed January 31. One of the names like Tom Ince, Ashley Williams and Julian Draxler called will move to the Merseyside club.