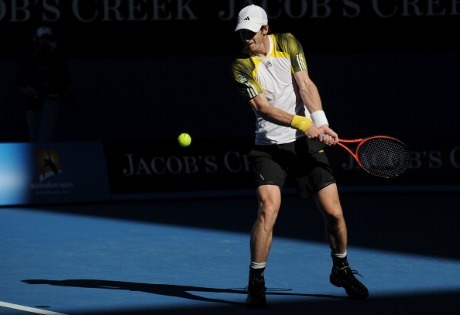 W-News
|
Murray arrived in Semifinal
| British tennis player Andy Murray, ensuring himself planted in the Australian Open semifinals. He had just defeated Jeremy Chardy in straight sets 6-4,6-1, and 6-2.
In a match that took place at Melbourne Park on Wednesday (23/01/2013) noon CST, Murray get pretty fierce resistance in the first set. He must serve the French tennis player for 44 minutes before the set by a score of 6-4.
In the next two sets, world number 36 the world was no longer able to keep the game Murray. Third seed that was won easily 6-1 in the third set and 6-2 in the next set.
"Today's game is the best game I've played (in this tournament). I had to fight a little harder in the last few rounds," said Murray at the BBC.
"Jeremy has been playing well in the tournament and beat some good players, so I have started the game well," he added.
With this victory, Murray will face the winner of the match between Roger Federer and Jo-Wilfried Tsonga who will also take place this evening.
Tennis player in third world revealed that he will see that quarterfinal game.
"I'll see tonight's semifinal game, but not the whole game. I need to soak it with water ice to carry out my commitment to the medium, and eating some food and ended the night more quickly," said Murray.
"Hopefully, Roger and Jo-Wilfried played more than four and a half hours of the night," he hoped.