Lucy Bradshaw said Maxis Chief SimCity can be played offline. But the city simulation game offline mode is contrary to the vision of the game developers.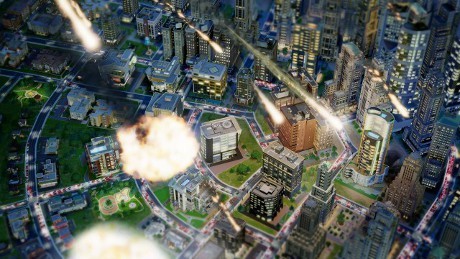 Bradshaw said that Electronic Arts (EA) and Maxis reject the idea of ​​offline mode for the game SimCity.
"We know there are a number of fans, people who love the original SimCity who want it,"
said Bradshaw.
But he said, EA and Maxis also listen to the wishes of thousands of people across the region play, communicate and love the always-connected functionality.
quoted from Forbes, Tuesday (19/03/2013) Bradshaw also notes that the concept of 'Always-Connected' a big challenge from the day previous SimCity. He said this is not the order of the company and also not a secret strategy to control the player.
As you know, some time ago admitted EA SimCity newest imperfect, causing a number of problems.
Starting from SimCity fans enthusiasm is unstoppable, shortly after they launched the curious flocked to try out the game. Unfortunately, EA did not anticipate this. The server encountered a problem and make SimCity fans disappointed.
In a blog post on the official website of EA, Bradshaw who headed down games at EA Maxis brand admits
'stupidity'
company. They should be ready to welcome so many people who log in playing the game.
"More people are playing and the way we have never seen in the beta version. We agree, it is stupid not anticipate this. However we are committed to fix it immediately,"
Bradshaw said at the time.
As an apology, EA offers a number of free games for fans of SimCity a let down. At least, this is quite a good step taken by the EA to keep the loyalty of the fans of the game.